---
Stargazing For Everyone, LLC
Tony and Carole La Conte
Professional Stargazers

We Bring The Universe To You !! sm
Stargazing and Planetarium Programs !!
The Field Trip to the Stars that Comes to You !! sm
---
Come and enjoy the wonderful world of stargazing!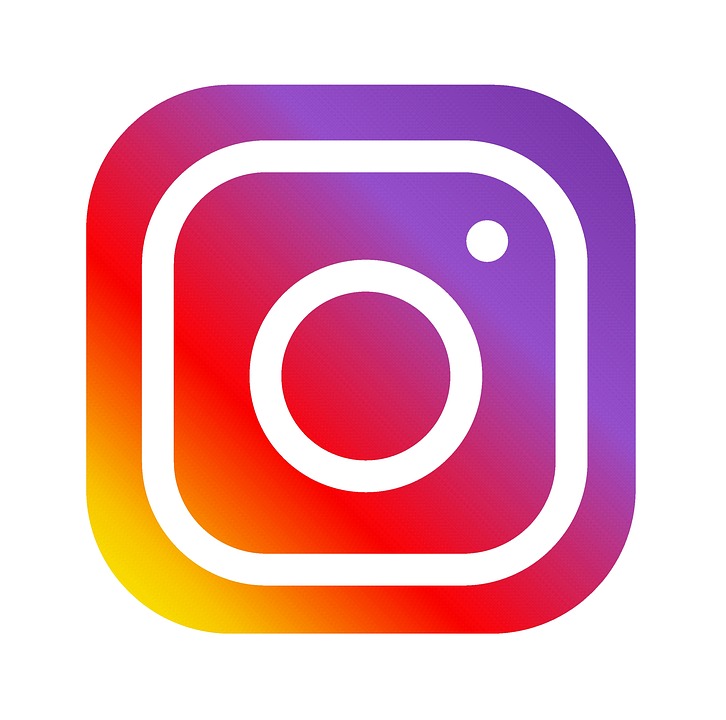 Follow us on Instagram

Our upcoming Public Stargazing Programs are:

*****************************************

Estrella Mountain Park

Saturday, February 22, 2020 - 7:30 PM to 9:30 PM

Buckeye Skyline Park

Saturday, March 14, 2020 - 7:30 PM to 9:30 PM

Lake Pleasant Desert Outdoor Education Center

Saturday, March 28, 2020 - 7:30 PM to 9:30 PM

*****************************************

Try to arrive by 7 PM for parking and seating


*** Winter 2020 - Spring 2020 ***
*** Printable Public Stargazing Program Schedule ***
This site will provide you information on programs and activities related to stargazing, astronomy,
and space science education as well as local stargazing events throughout Arizona.

Imagine the opportunities to use our unique programs and activities for schools, libraries, parent groups,
corporate functions, community outreach programs, private parties, birthday parties, weddings or fund-raisers.

View the wonders of the universe through our Telescopes.

Explore the night sky in one of our StarLab Portable Planetariums.
Stargazing For Everyone also provides private evening stargazing events
at safe and secure dark sky locations, like any one of the Maricopa County Regional Parks.
View the Moon, planets, stars, nebula and galaxies under the beautiful Arizona Night Skies.
---
The Traveling Stargazing Store
Stargazing For Everyone brings a Traveling Stargazing Store" to many of our programs.
The "Traveling Stargazing Store" is available for school, corporate and private events upon request.
The "Traveling Stargazing Store" has many educational astronomy and stargazing items for sale.

Cash and All major credit cards accepted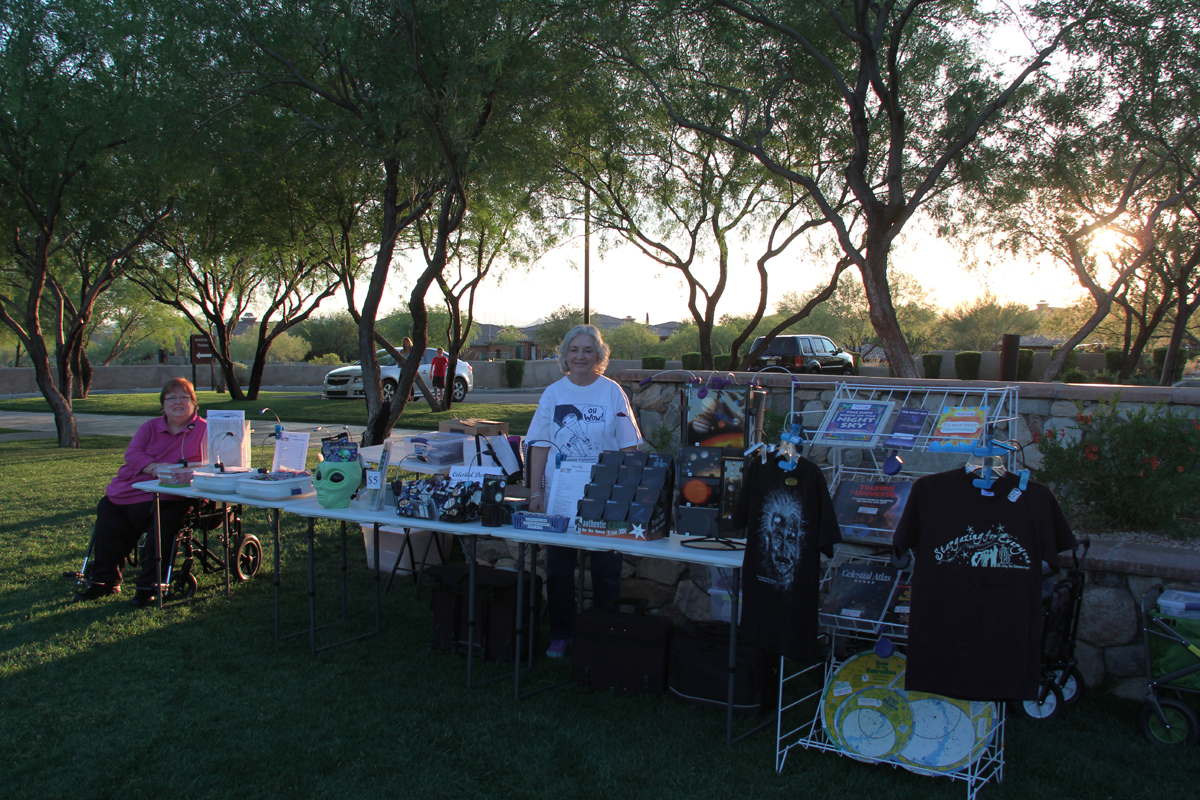 There is something for people of all ages.
The "Traveling Stargazing Store" has books, bookmarks, planispheres, star charts, constellation mugs,
"Glow-in-the-Dark" T-shirts, holographic images of the planets and astronomical objects
and space theme candy (Milky Way Bars and Moon Pies) and much more.
The "Traveling Stargazing Store" is very popular with both adults and children.
---
Field Trip Flyers

Printable Universe Field Trip Flyer

Printable Solar System Field Trip Flyer
For information on our teacher workshops and professional development presentations click here Teacher Workshops and Professional Development
---
What Do We Do?

We provide both daytime and evening astronomy and stargazing programs throughout all of Arizona for people of all ages. These are fun, exciting and educational.

We do more than 300 presentations a year.
Our programs are enjoyed by more than 75,000 students, teachers, parents and community members every year.

Printable Public Program Schedule

Printable Program - Activity Flyer

Stargazing For Everyone Images

School purchase orders are accepted.

All major credit cards and school purchase cards are accepted
with an additional processing fee.

Every program is customized for your group. Use our unique programs and Hands-on Activities for school assemblies, class enrichment activities, home-school group activities, special birthday parties, corporate gatherings, and private instructional classes.

Our programs have been used as fund-raisers and
as special attractions for events of all kinds.

Special Camps are available for after school, winter or spring break, and during the summer featuring our StarLab Portable Planetariums and SAFE solar viewing.

Stargazing For Everyone presents Teacher Workshops on such topics as: The Solar System; Constellations and Mythology; Exploring the Universe with Telescopes; and The History of Astronomy. Visit our Teacher Workshops page for more details.

We provide programs and activities for school Outdoor Education experiences at camps from Prescott to Payson to The Lake Pleasant Desert Outdoor Education Center.

We present multimedia programs about the moon, stars, planets, constellations mixed with folklore of the night sky. You view the wonders of the universe through our Telescopes. We have special professional solar filters for SAFE viewing of the sun. We use our two StarLab Portable Planetariums for unique indoor adventures into the night sky. We provide hands-on activities for use in the classroom, at home, or outdoors with our telescopes or binoculars.

We have special equipment for wheelchair access viewing. Please identify any special needs when scheduling one of our programs or prior to attending a public program.

We do programs for individual classes or grade levels, entire schools, Home School Groups, Scouting Groups, youth groups, community groups, private individuals, and corporate organizations. We bring our equipment to your event; at school, at work, at home, at a local park or Resort or Conference Center, at one of the Maricopa County Mountain Parks, or at any location from Yuma to the Grand Canyon.


Printable Scout Discovery Activity Sheet

Printable Corporate, Resort and Conference Center Flyer




All school programs are aligned with the
National Science Education Standards
and the
Arizona Academic Standards
and
customized to your curriculum



We Bring The Universe To You !! sm

Who are we?



Professional Stargazers Tony & Carole LaConte
Photo by Todd Elwood of Arizona Sentinel Let's Go Publication

Voted by The New Times as "Best Place to See Stars"

StarLab Indoor Planetarium
In the Challenger Space Center

StarLab image taken by
Chris Palmer
at the
Challenger Space Center

---

Stargazing For Everyone
is a proud sponsor of the
Glendale Lacrosse League

Tony La Conte of Stargazing For Everyone has over 60 years experience as an amateur astronomer and has been a member of The International Planetarium Society, The Great Lakes Planetarium Association, The Rocky Mountain Planetarium Association, The Astronomical Society of the Pacific, The Planetary Society, The Astronomical League, and is a current member of the Royal Astronomical Society of Canada and is a JPL
Solar System Ambassador

---
For program information

call Tony or Carole at (623) 979-1393, or

e-mail to: Tony@stargazingforeveryone.com